Oh my goodness, this collection is awesome. I've only got 4 of the colors but I absolutely love them all. Today I'm going to show you swatches of Cougar Attack and Ready to Pounce. I did a huge chunk of swatching and nail art on friday so I've got lots to show you. I have Correction Tape and Tangled In My Web pictures coming up too - Tangled In My Web will be a big post! I'm planning on doing a halloween-themed nail art/stamping series because I love themed manicures and I like the look of them, so stay tuned!
So this is Cougar Attack, a gorgeous copper glitter. I love it, it is so beautiful and halloween-y. It glows like embers! I strongly recommend as many of this collection as you can get your hands on! I'm missing the red glitter one :(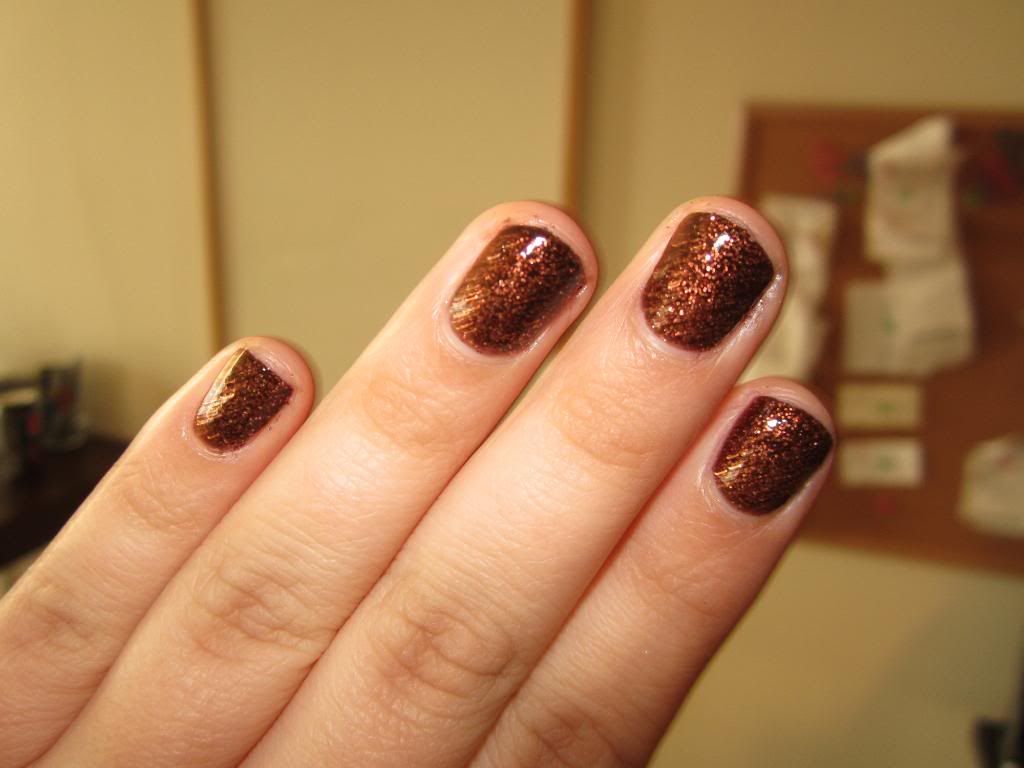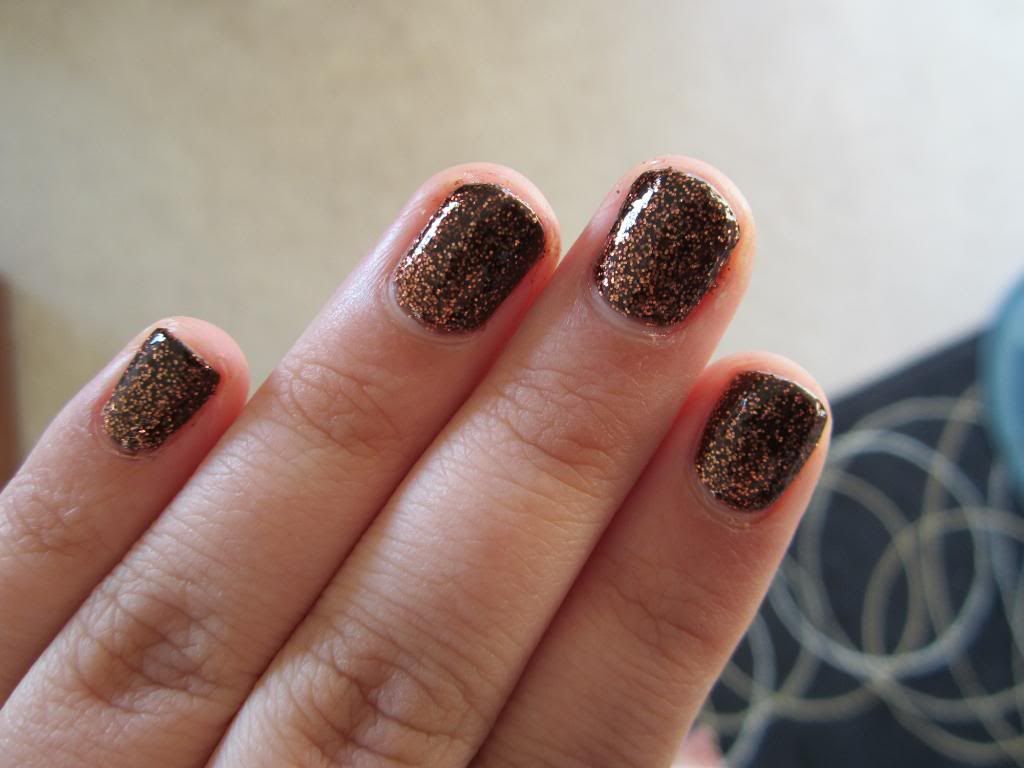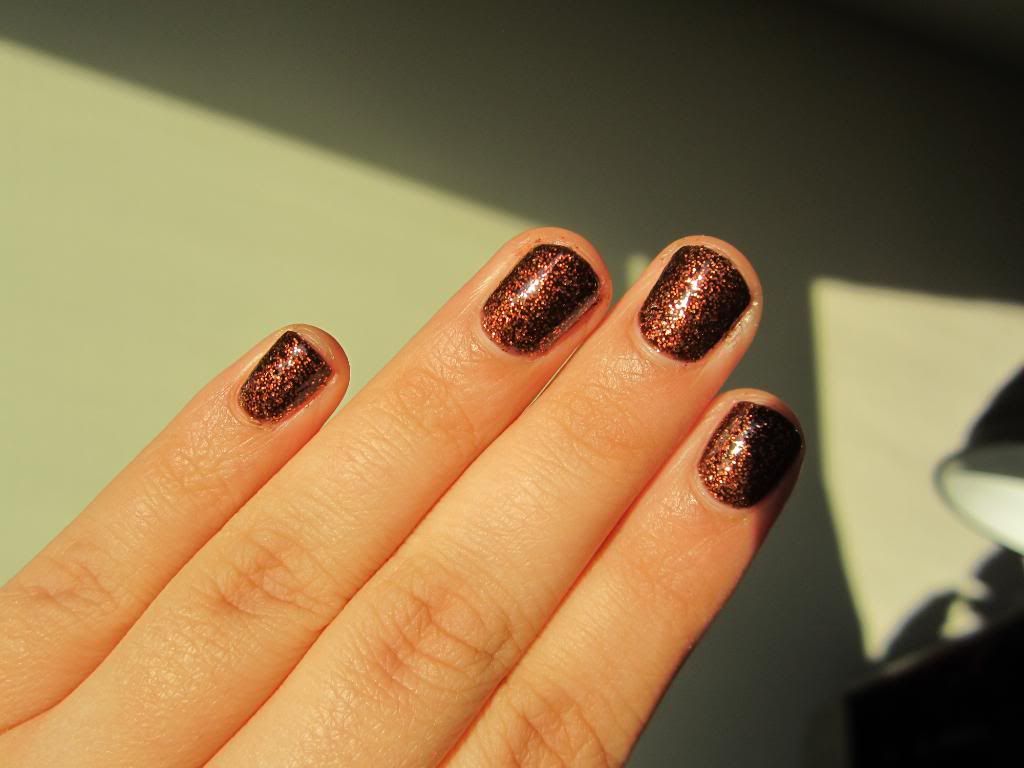 I thought this might be a close match to China Glaze Fortune Teller, but it is much more coppery, and much denser, smaller, more noticeable glitter.
This next polish is Ready To Pounce, a purple with pink shimmer. It. Is. Beautiful. I wasn't going to buy it and I skipped it a few times, but after reading so many people rave about it I finally picked it up, and I'm so glad I did. It's unlike any purple I have. It's a deep deep plum color, but it glows with this beautiful gold-pink shimmer, and it is just stunning.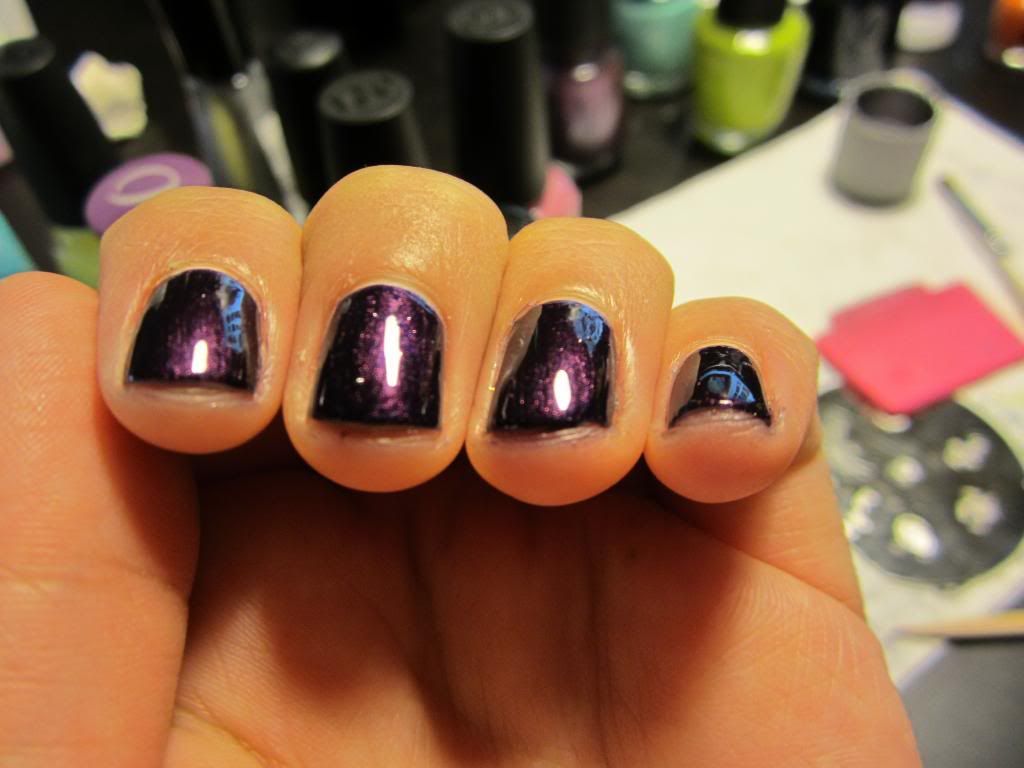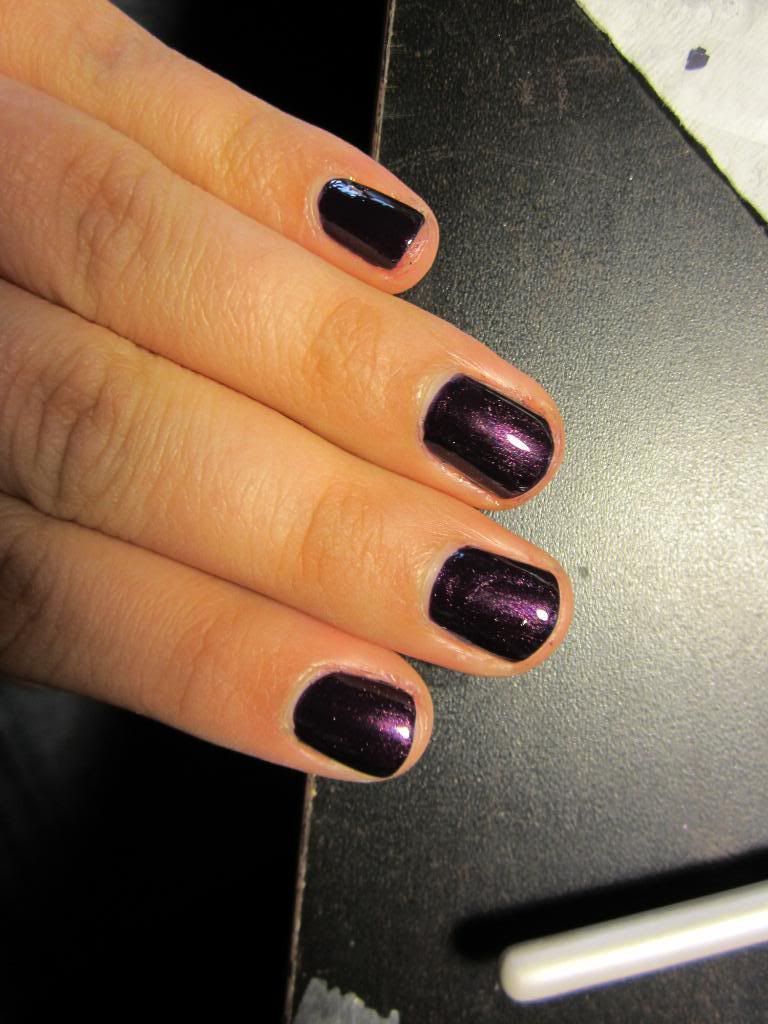 Now here I tried to experiment with tape manicures.. and it didn't turn out so well ahaha! Jane from Nailside makes it look so easy! I noticed that this color looks amazing with OPI's Sparrow Me the Drama pink, since it has the pink shimmer in it, so I tried to do a checkered manicure out of it. If you can experiment better than I can then definitely put those two colors together, they look great. The other square is China Glaze Harmony, a purple chrome.
Bahaha! Oh well, they can't always turn out great. Keep checking back here for the start of my Halloween nail art series! Have a good weekeeennnndd!