Remembering some old favorites can give you a creative kick sometimes and this is the look that I've been doing for years. It is the look from
julieg713
on youtube, and she does it and I used to do it with nail art brushes. But I am terrible at that, they turned out weird on my left hand and pretty much red scribbles on my right hand hah! So when I got the bundle monster plate with the lips it was perfect! They are perfectly formed on both hands.
Now this is a perfect time to break out your mannequin hands polishes! They should be skin toned, not too too pink. I used a Rimmel 60 seconds polish that I got years and years ago called princess pink.
This is such an amazing look, I love it. The ones without flash are much more color accurate. As always, more after the jump.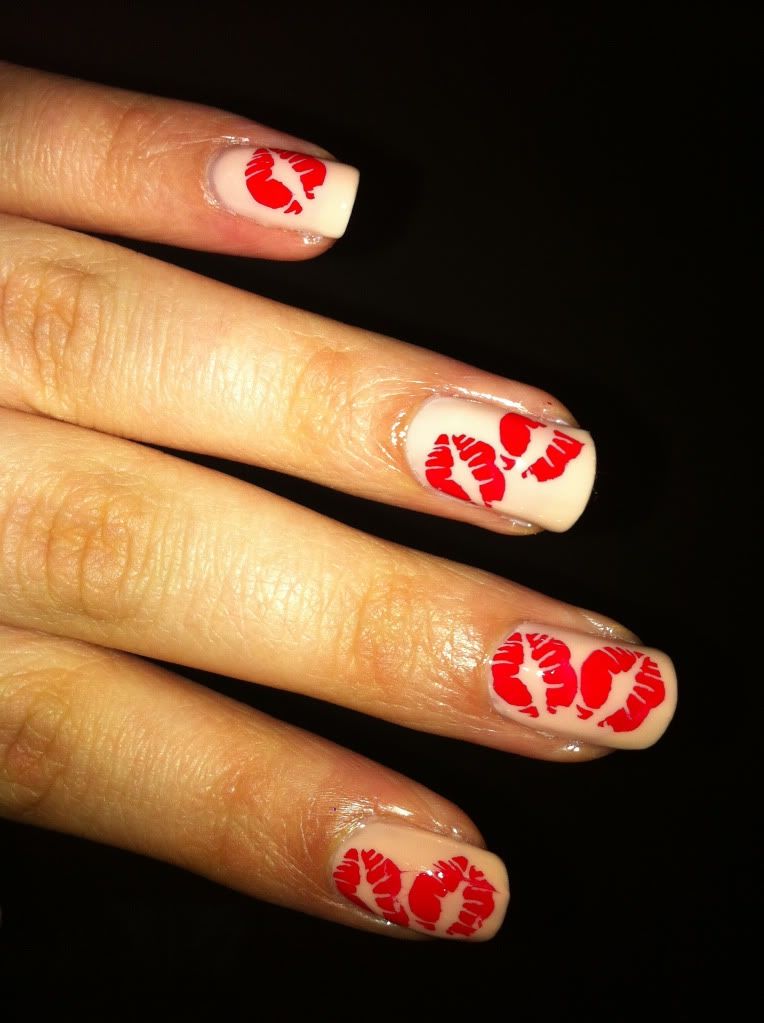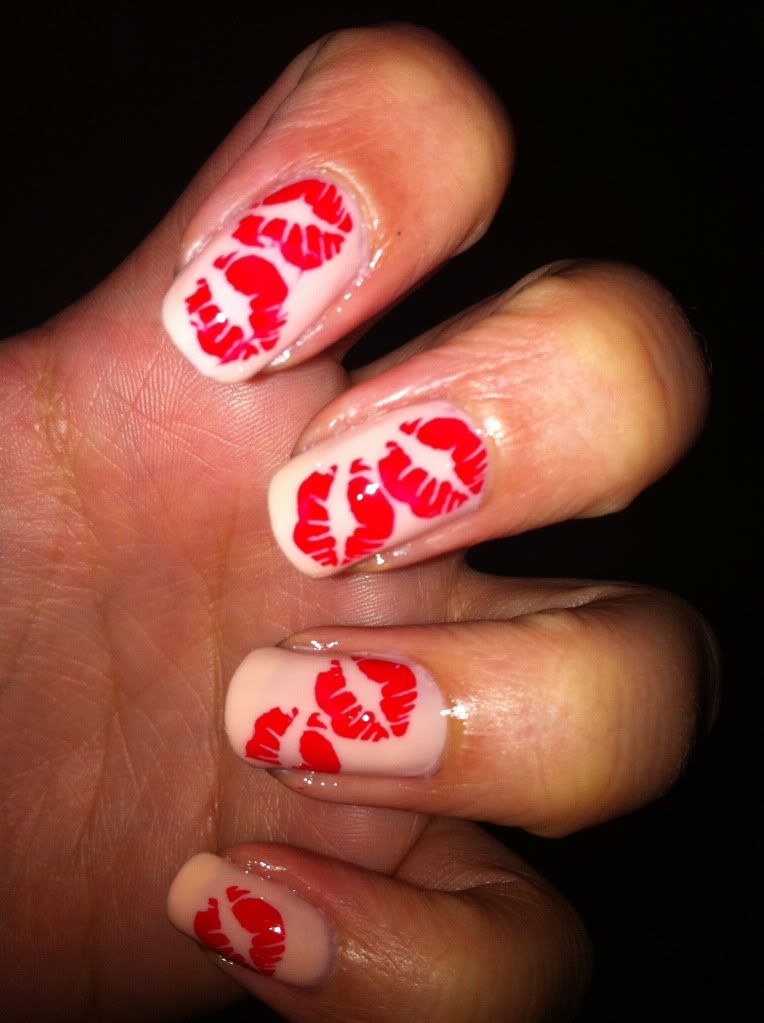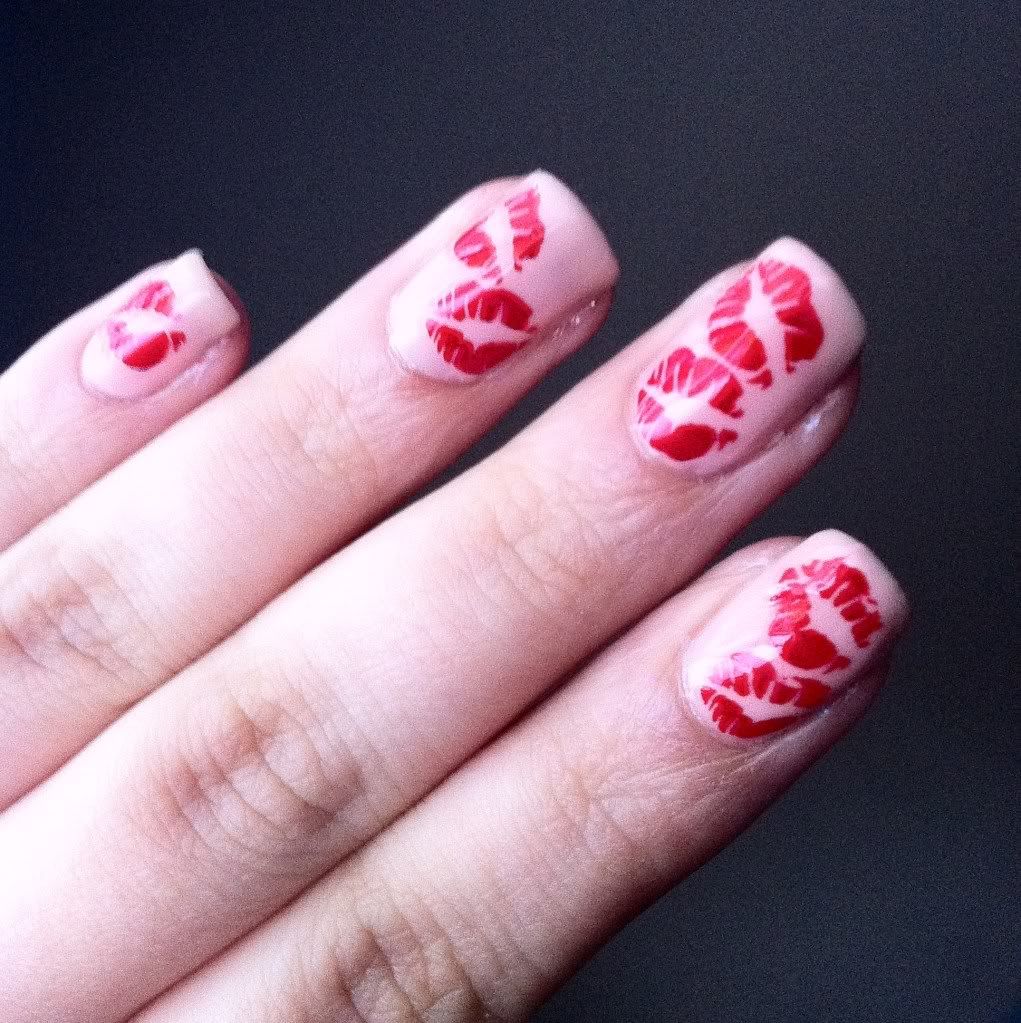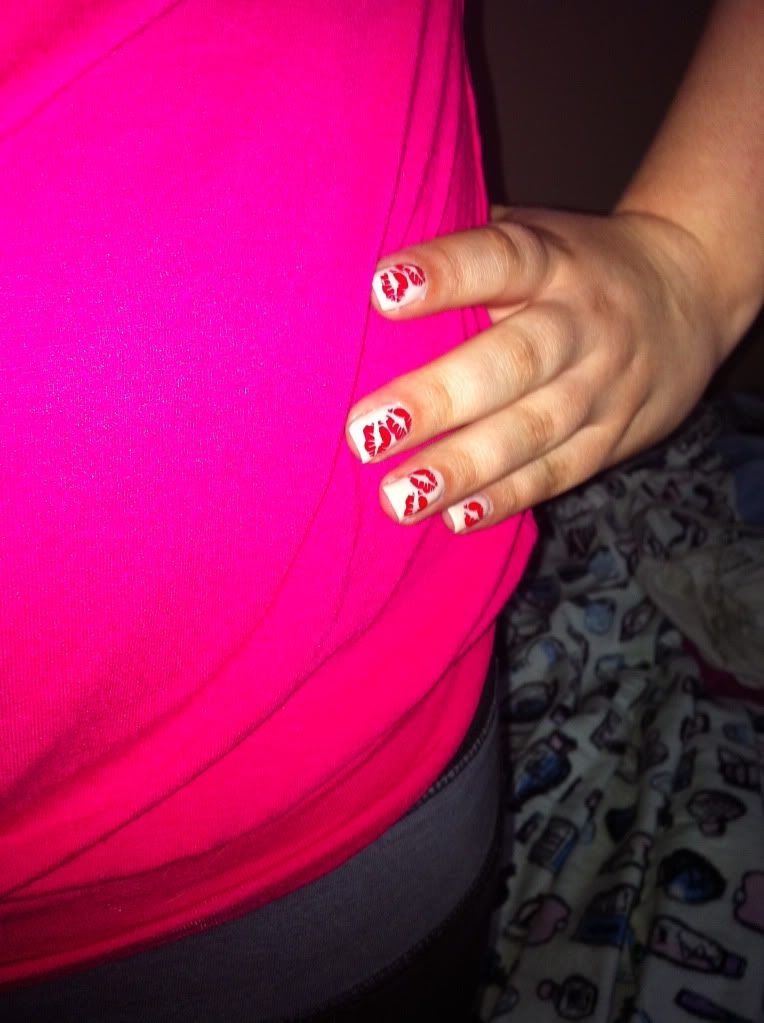 Loves it!