Hi all! For some reason blogger/my browser is not letting me post comments from my google account so I can't respond to you right now. This is some nail art inspired by the popular blog Rachel Marie's Nails. She did this with some CND polishes
here
. I loved the look but didn't have the polishes so I tried to replicate it with Ruby Pumps. Ruby Pumps didn't capture well on the camera but it looked really nice in person. It's a great color combo on my skin tone. More after jump!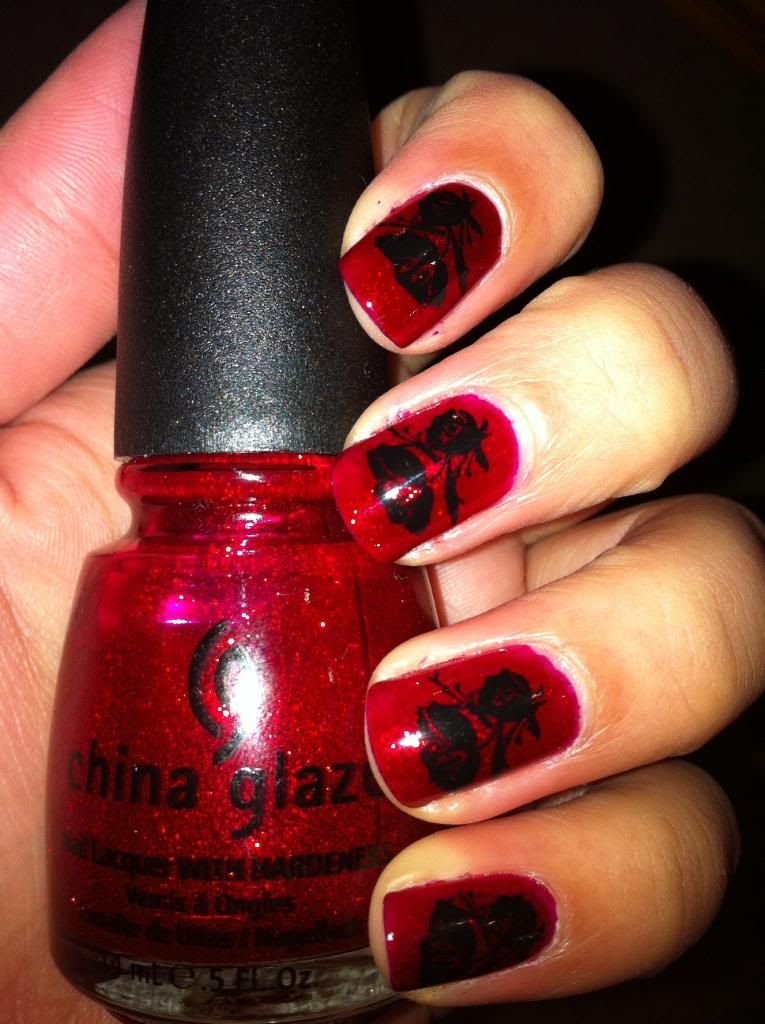 I think the last picture is more color accurate. Nice simple combination.
Up next: a french tip series! I know a few of you in the nail community that are not a fan of french tips but they really suit my nail shape and I like them. So I'm trying to come up with some interesting tips that might make you think twice about them. Yay!