Hello! It's been a while but life gets in the way sometimes :) Without a real camera and having to steal an iPhone impedes this blogs progress a bit! This is a metallic grey swirl on a medium grey. Pelican grey is not so fantastic on my skintone but this would look soooo pretty on someone a bit lighter. More pics after the jump.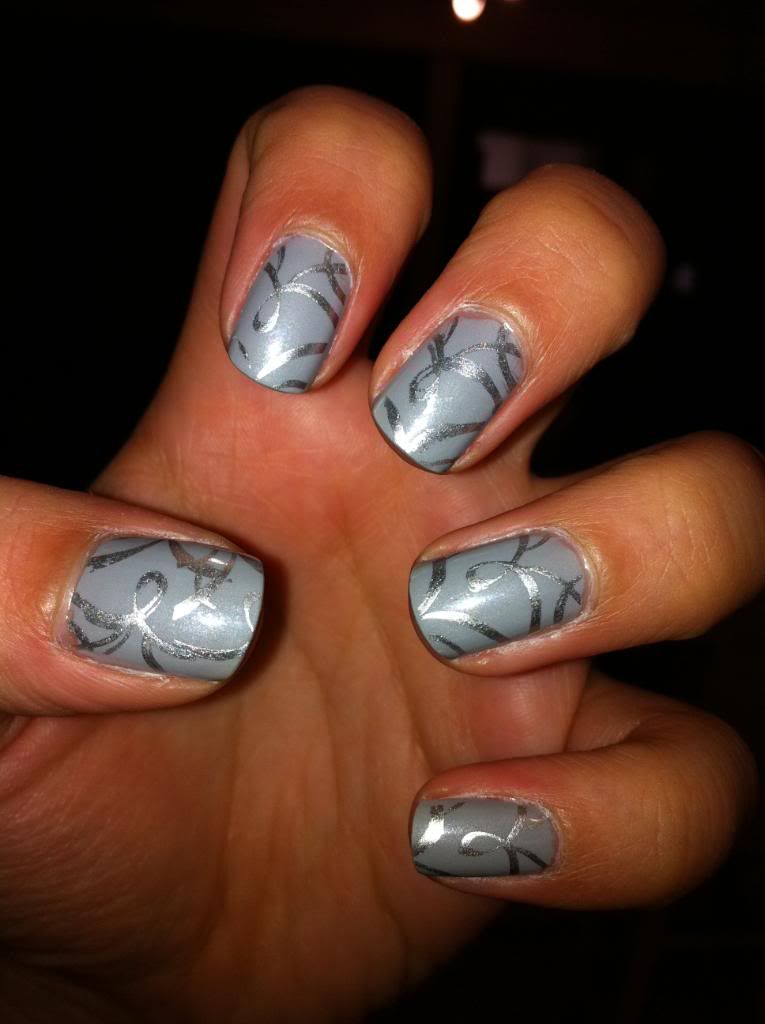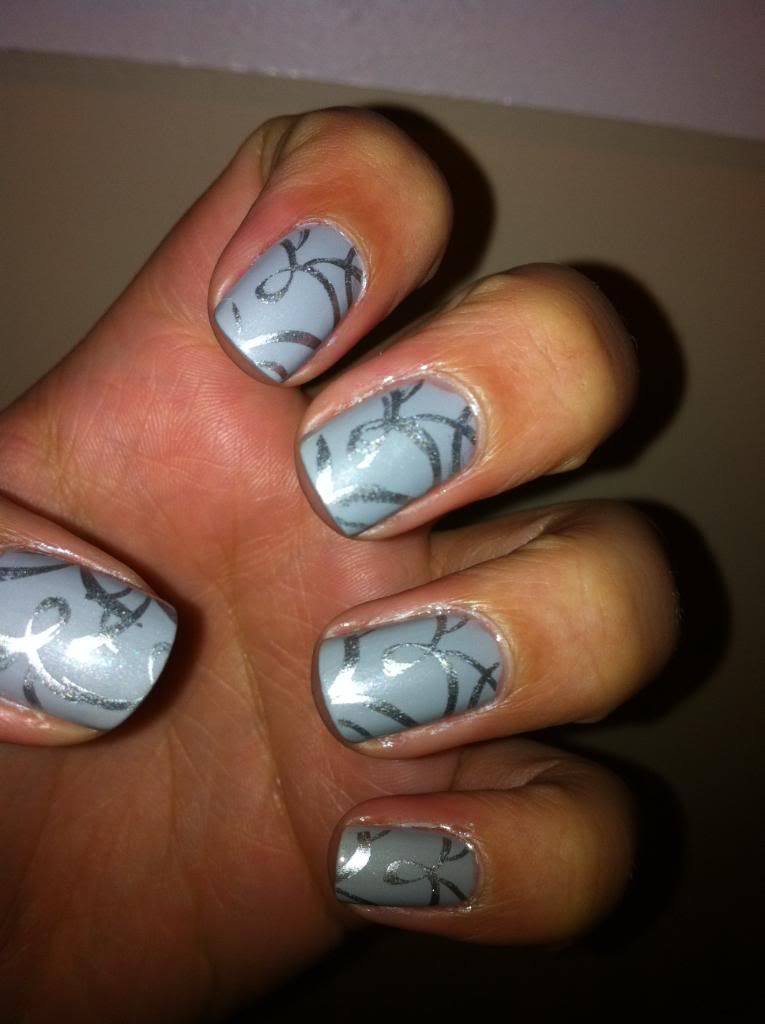 This grey swirl pattern from M63 adds a really nice touch to a plain nail polish.
Try it in different colors!