...otherwise known as THE GREATEST THING I'VE EVER DONE.
If you can replicate this mani DO IT! It is beautiful. I'm coming to realize that the greeny hue in the Stranger Tides collection from OPI makes for the most flattering shades on my skin tone. This grey is stunning on olive skin. I'm going to pick up a full sized bottle of a few of these shades tomorrow if I can find em.
It's funny when you're doing a manicure sometimes and the first few steps you're like yeeahhh, this is not great but once you get the final stamps into place you absolutely love it. When I just had the polka dots on I was not into it but I love it now! It's subtle, flattering, and so so pretty. I haven't been this happy with a manicure in a long time! Skull & Glossbones is really ridiculously hard to capture on this "camera" unfortunately so I didn't get totally accurate pictures. I got the most color accuracy in the first picture, the other pictures are a more clear view of the print though. You have to see this in person to truly admire it I think.
*EDIT: I added some more pictures from my new camera so you could see it a bit better. The color looks more green in some pictures but it is a soft grey in real life.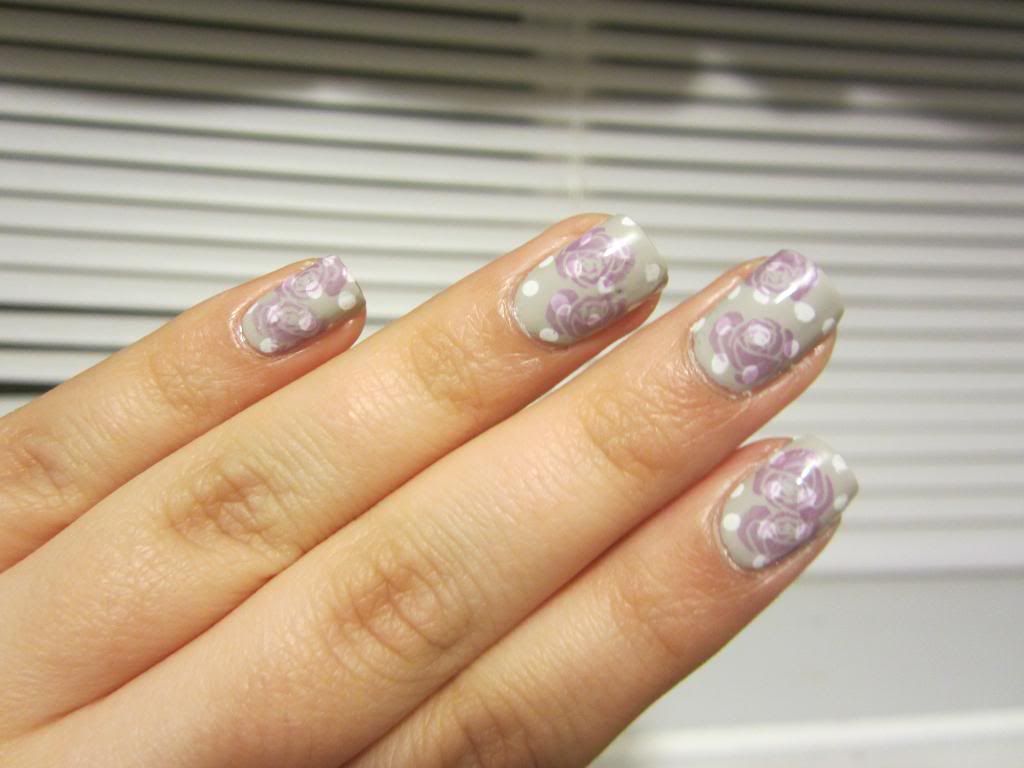 This is 3 coats of Skull & Glossbones, followed by a white stamp of konad m79, followed by 2 rose stamps from BM14 in GOSH's Wild Lilac. China Glaze's Spontaneous would probably work for stamping too, I tried OPI's Planks A Lot first but it was too light/transparent. More after the jump!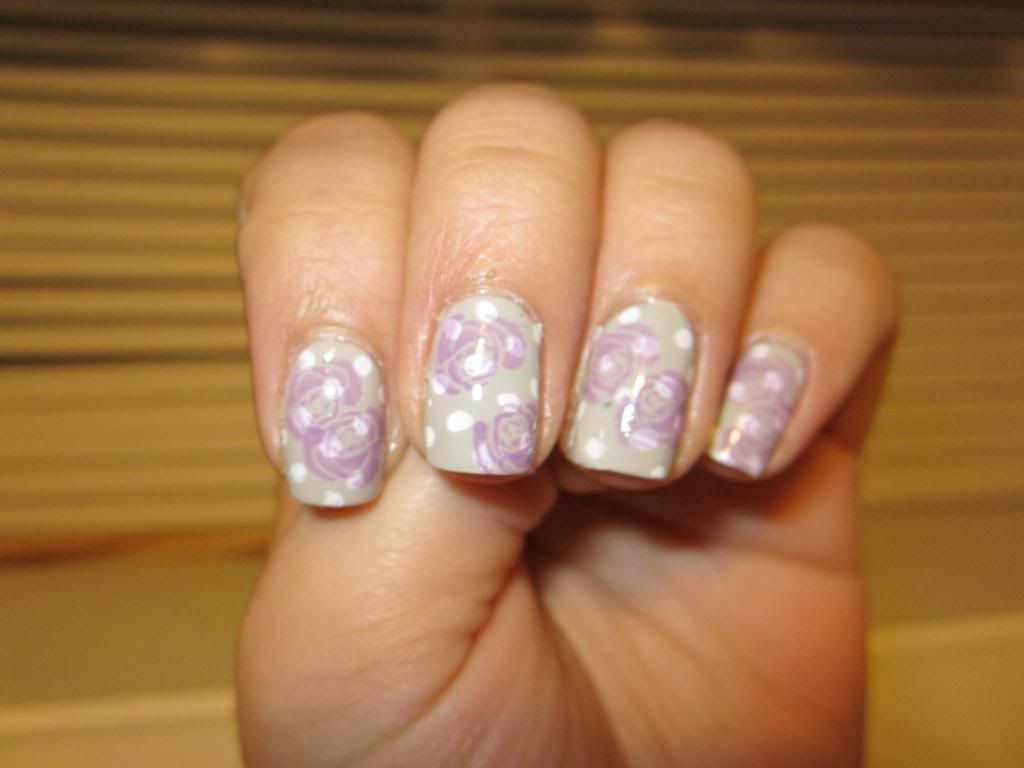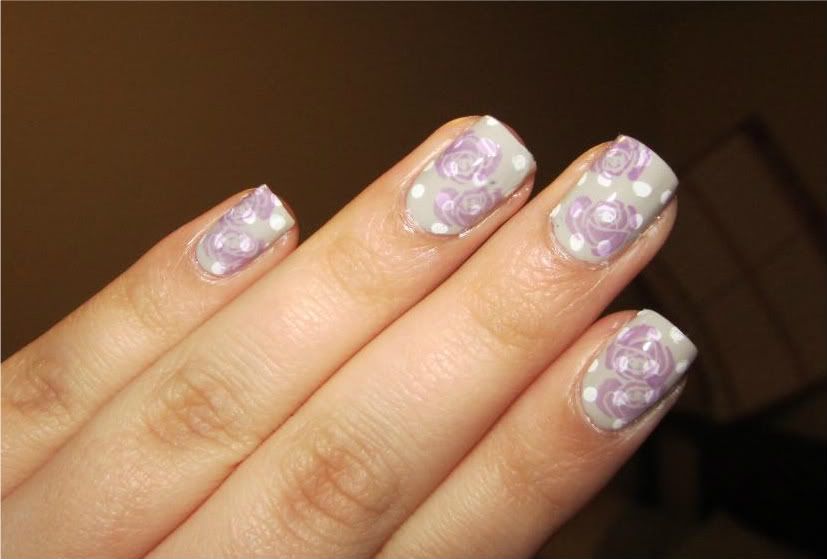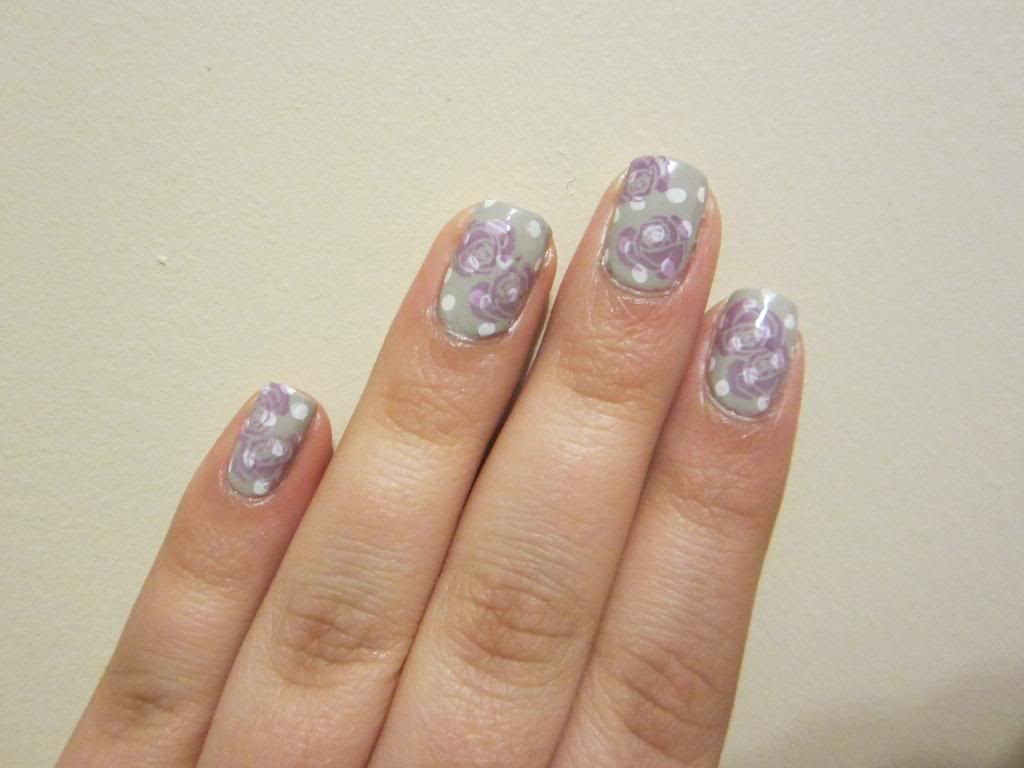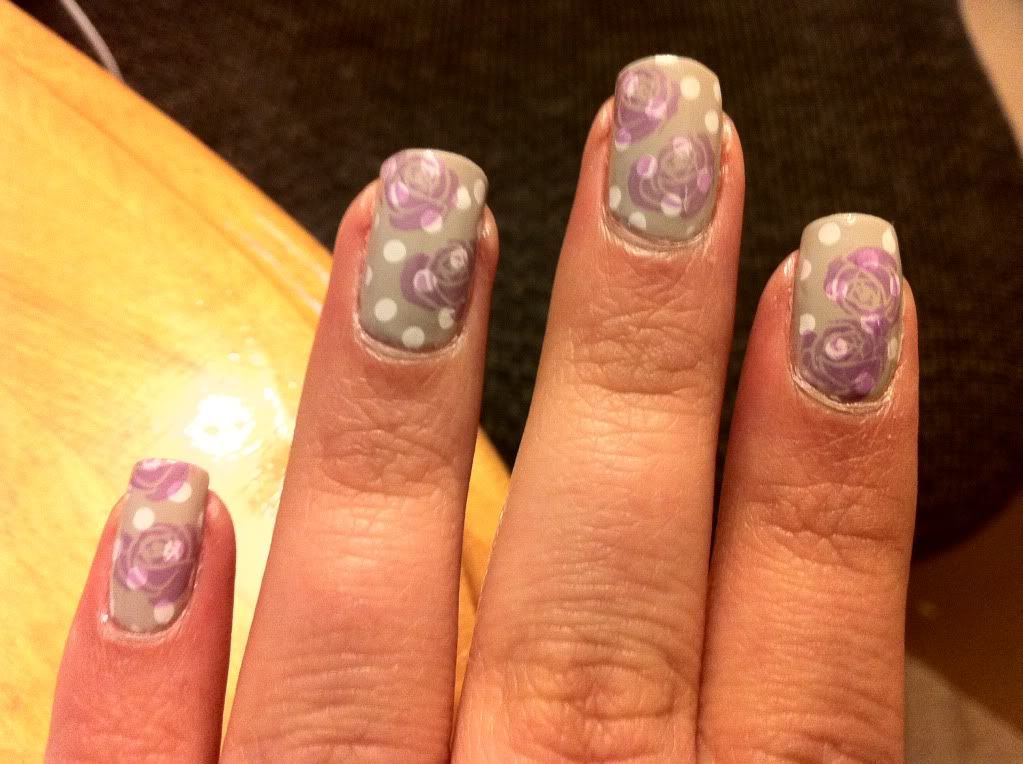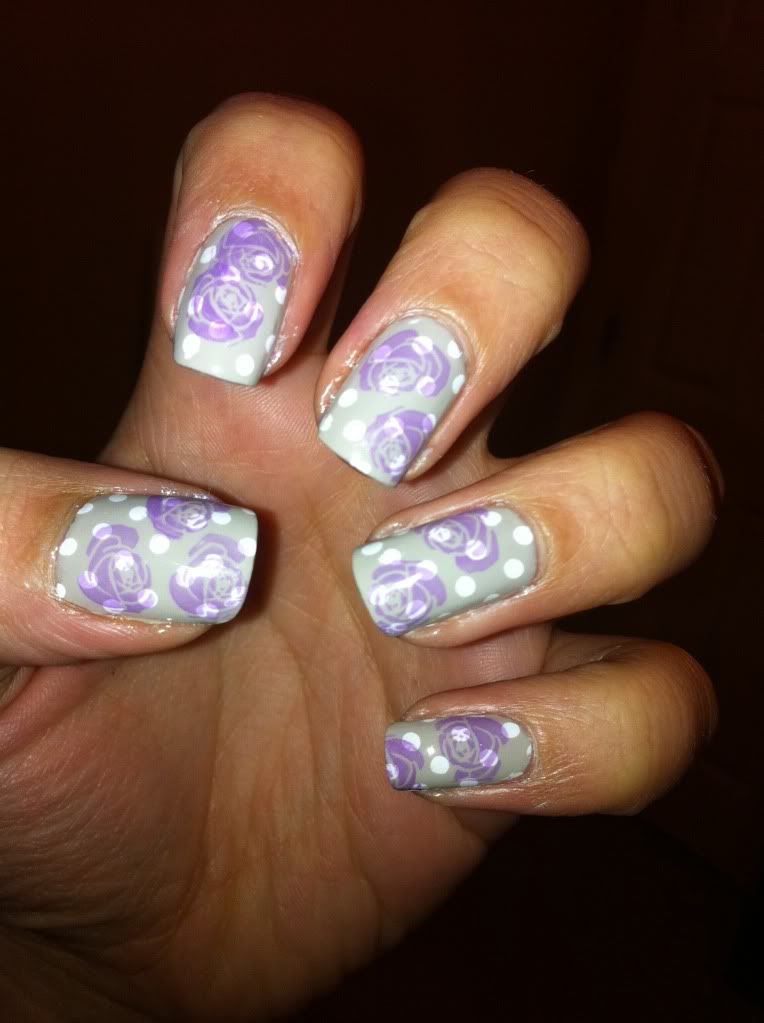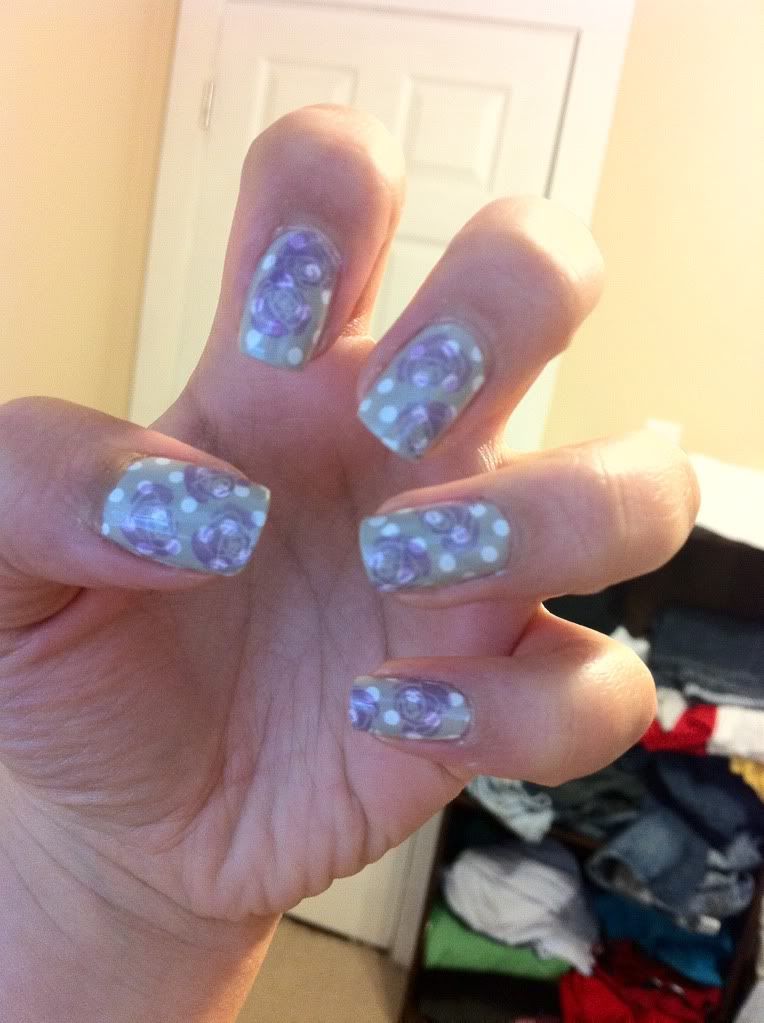 In the last picture you can kind of see how it's subtle and flattering, it blends in nicely with my skin tone. Definitely recommend this collection if you have olive-y skin tone.