Hello! I've been busy trying to make this blog look unique and interesting yesterday and today, but I'm taking a break to show you one of my favorite combinations.
This is one of the prettiest nail layering combos I've ever come up with - there's something fairy-like about it, it's beautiful. Really hard to capture on camera though.
It's 2 coats of China Glaze's Peri-Wink-Le and 2 coats of Nicole by OPI's Make a Comet-ment. They are both beautiful on their own, and I was surprised how nice Peri-Wink-Le is on me. Lots more pics after the jump!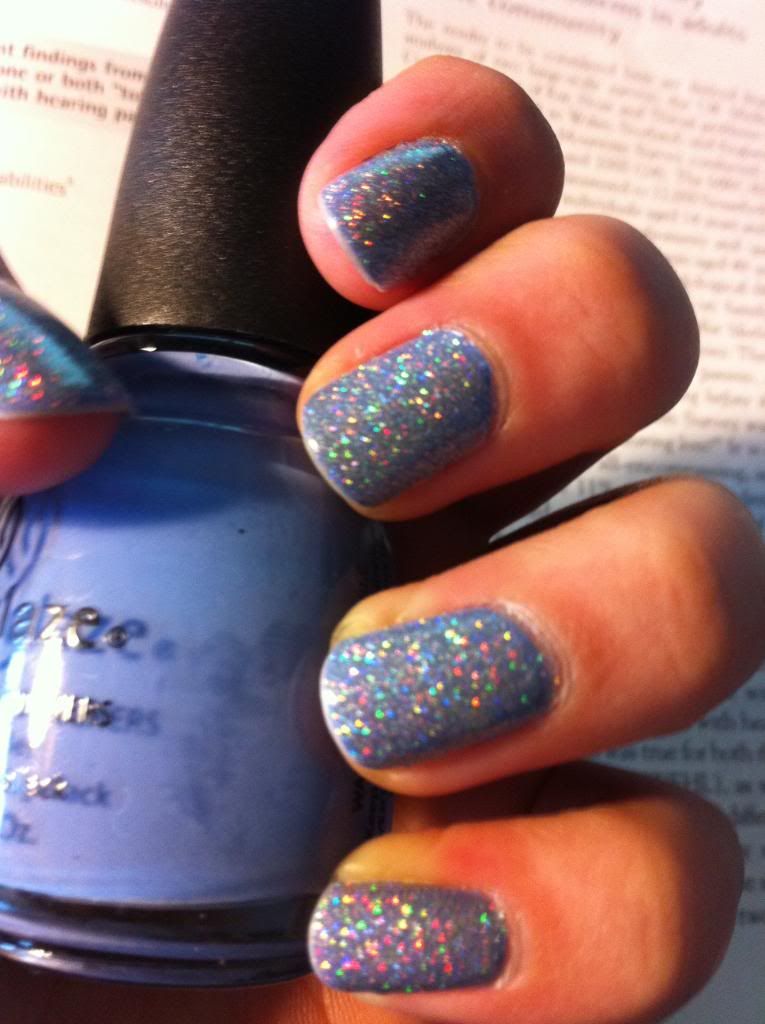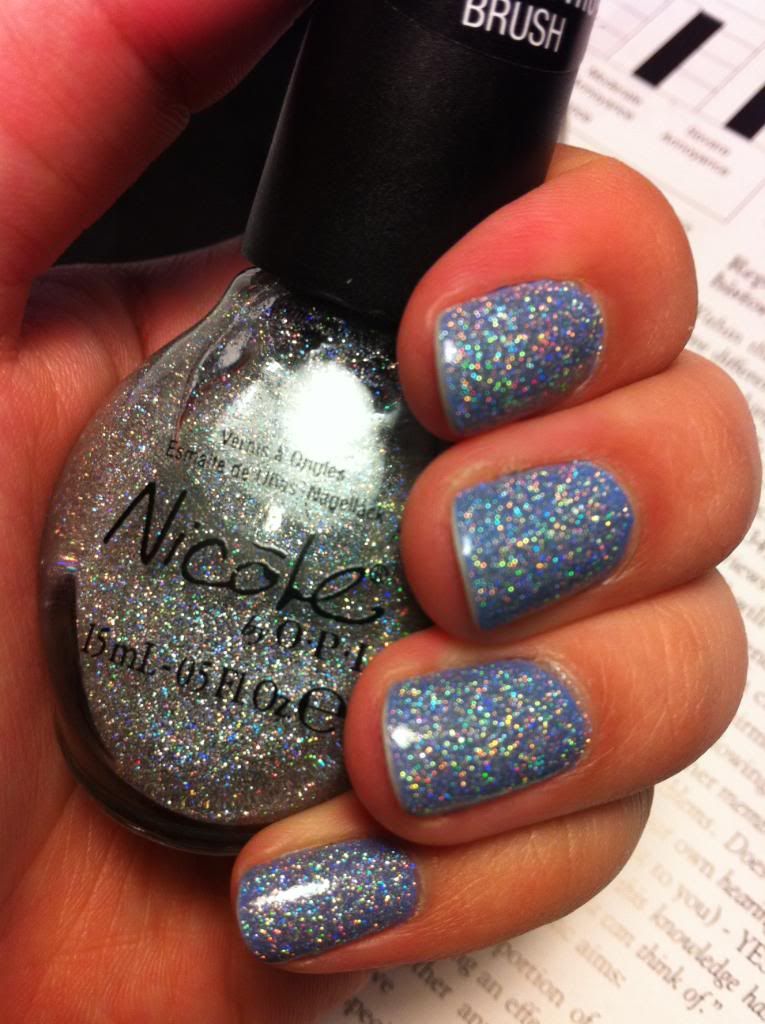 Make a Comet-ment is a holographic silver glitter. It makes a beautiful top coat, and peri-wink-le is the nicest "under" color that I've found for it.
You really have to see it for yourself! If you get a chance to get comet-ment I strongly recommend it. What do you guys think of this combo?