Hi there! This is an absolutely beautiful combination of colors that is flattering on any skin tone. It's China Glaze's Something Sweet from the Up & Away collection, stamped with China Glaze's Peri-Wink-Le and Konad's white stamping polish. The image plates are M71 and S4 from Konad.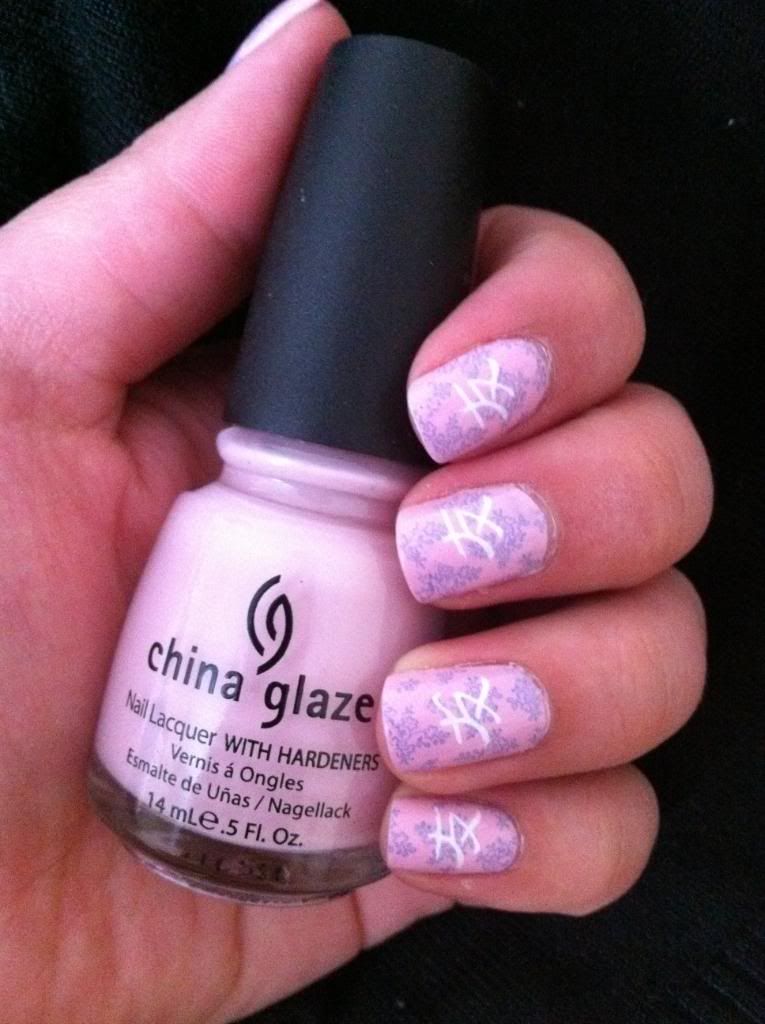 Enlarged to show print: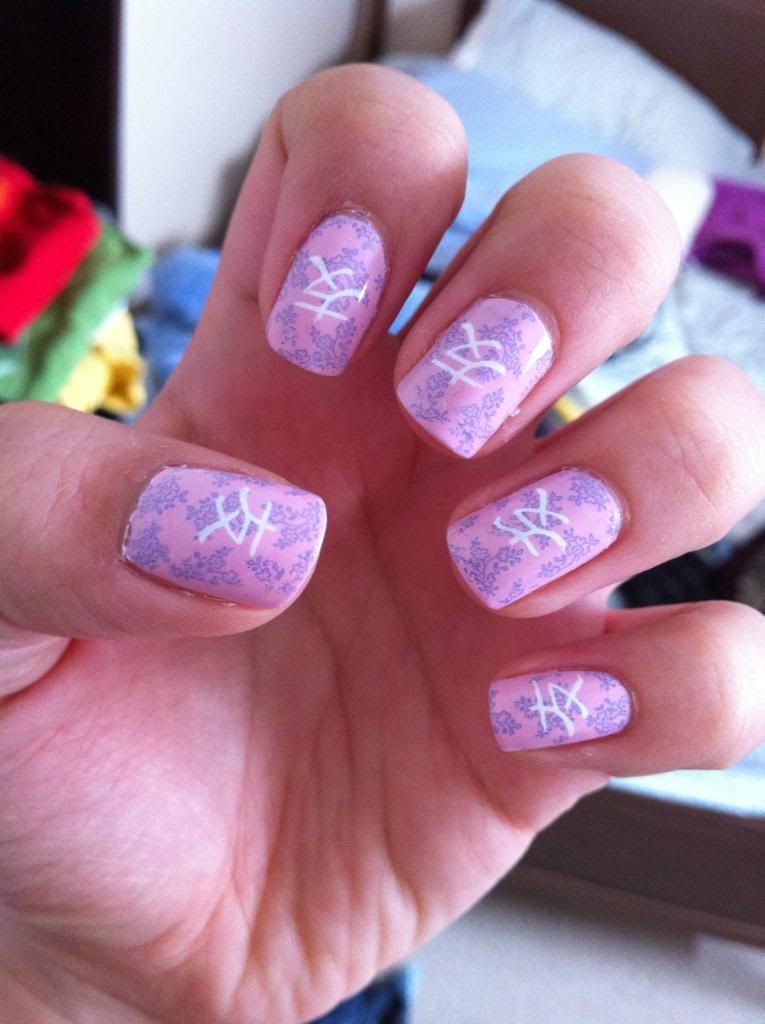 Pretty huh?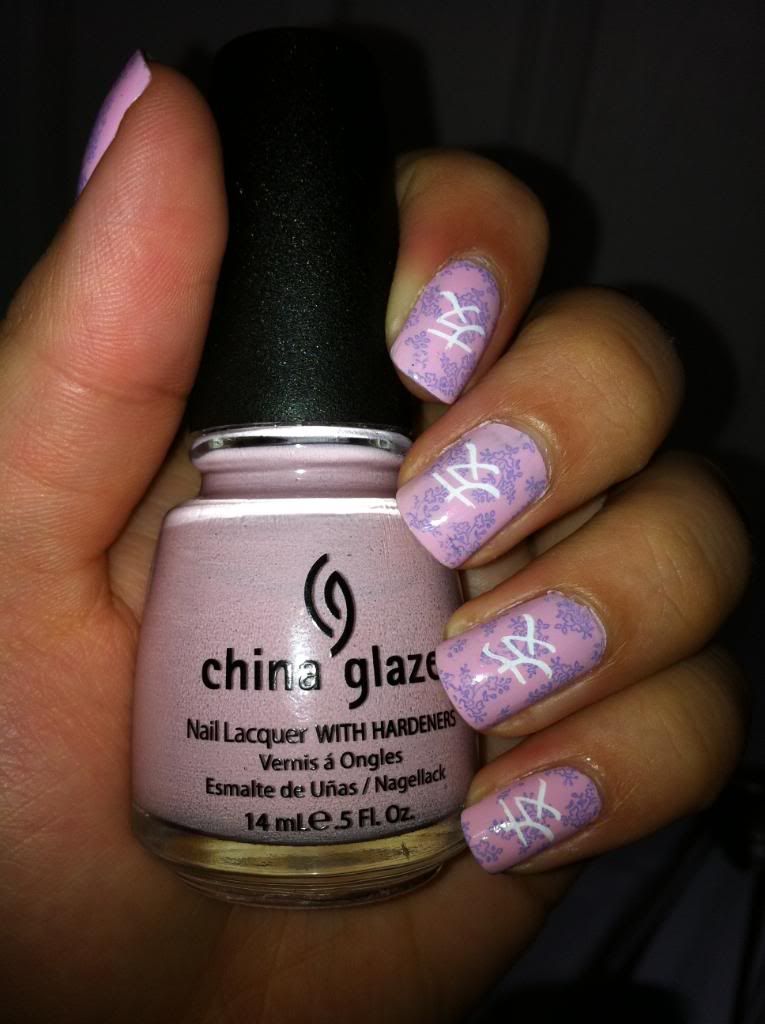 From afar: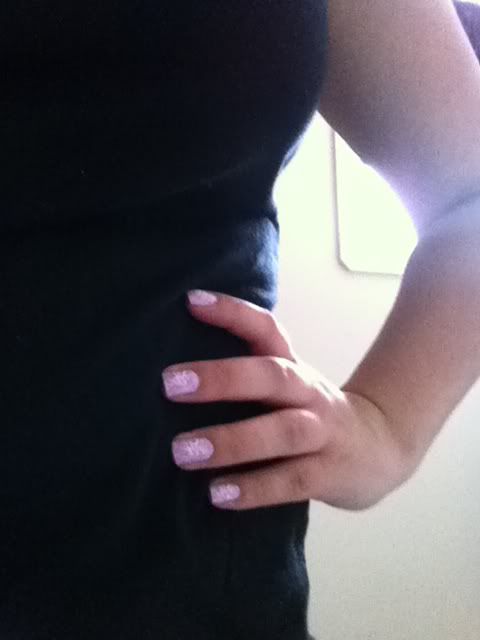 A little hard to see. Still waiting to get a real camera! This next picture is the same colors but a different stamps, it's the lily from M66 and a symbol over it from S4. It's pretty hard to see in this picture but really really beautiful. Try this too!